by Jessica Lynn Don't let the stress of making a big impression for Valentine's Day get you down! City Concierge of Louisville offers forgetful gentleman services to keep you out of the doghouse. Owner Laura Wallace will do all of the work to make the holiday perfect for your loved one while you can reap all the rewards! She's ready to personally serve you the best of Louisville in order to help you show people in your life how much you care. Let her keep track of your important dates and do everything but take credit! Her business is unique and allows her to act as a concierge for anyone needing help getting around the city or with special services like finding transportation or even getting into a jewelry store after hours for relationship...
read more
Finding Luxury Concierge at the 2012 Kentucky Derby: Fan's View By Maryam Louise | Yahoo! Contributor Network " Thu, Apr 26, 2012 4:51 AM EDT More than a sporting event, the Kentucky Derby is a premiere fashion and luxury living exhibition. Just like the Dubai World Cup, high-end sponsors seek out Churchill Downs and upper crust tourists follow. With that, the idea of festivities surrounding the Kentucky Derby are built on the principles of extravagance. When thinking of keywords that adjoin experiences like being a celebrity or multi-millionaire, the concepts of service expand into a smaller — but much needed realm. However, according to Laura Wallace of Louisville's City Concierge, there is one important piece of the full-indulgence...
read more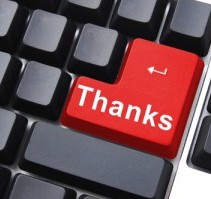 Thanks again, Louisville: 10 reasons you should be glad to live here By BRIAN TUCKER | Published: NOVEMBER 23, 2011 Black Friday sucks. I still have nightmares about being forced by my wife to participate in the maddening annual ritual. Several years ago I promised my wonderful bride, after having my toes stomped and my coffee spilled by a raging stranger with red eyes, bad breath, and unkempt hair, that I would never again go to a store for the purpose of shopping on the day after Thanksgiving. Ever. As my father so eloquently states, I'd rather have a sister in the whorehouse. I, a man who is not defined by his possessions, see it a senseless orgy of consumption that ranks high in the reasons other people in far away lands hate us, but that is...
read more
By Dusting Meyer You walk in. The scene is set. Posh, yet well constructed décor greets the eye with tasteful composition, which is ironic, for the first few lines that follow are contemporary, profanity-ridden, informal greetings between two sisters who obviously have a lot to talk about. Wily, witty, and sarcastic Devon, who still lives with the parents and works at a restaurant, is visiting her seemingly superficial and financially practical sister, Simone. Simone has become entwined with a posh crew of elegant and frivolous society people, as an assistant for a wealthy couple. The sisters clash, of course, especially once drama ensues as a result of the mysterious past decisions of Simone's employer, Michaela Kell. The dynamic of the sisters'...
read more
by Tomi Rae Thorn on Tuesday, September 13, 2011 at 1:42pm Laura and I recently had a chance to enjoy a lazy afternoon aboard The Belle of Louisville. Starting with the ring of her calliope and ending with a tour of her pilot house, the Belle charmed her way into our Sunday and put a relaxed smile on our faces. Sipping mimosas as we pulled off the wharf and headed down the river, we chatted in the quaint ballroom, which has been restored to invoke its 1914 beginnings (albeit a nod to the newly installed air conditioning units), awaiting the service of a traditional southern buffet lunch. Consisting of southern staples such as potato salad and macaroni and cheese, the highlights of the meal were crispy fried chicken and wonderfully spiced green beans. And the...
read more